Jesus Wants To Give YOU A New Start!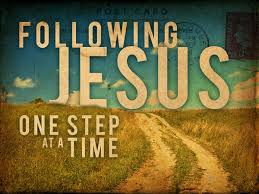 No matter what your situation of circumstance there is deliverance in Christ. Jesus can wash away your sins and give you a new beginning. The devil is seeking to bring under bondage as many as he can because he knows he has but a short time before the return of Christ. He is gathering souls for destruction and he wants yours. If you are struggling and you feel a tug in your heart, a small voice that is saying what you are doing is not right, don't ignore it, God is trying to reach you because he loves you and he doesn't want you to go to HELL. He knows about the struggles of this life and how we all fall short. But he wants you to know you don't have to be in bondage, you don't have to chase the wrong way to find the love and acceptance you having been longing for because he loves you, flaws and all. He wants you to know he can fix those broken areas in your life by guiding you on the right paths in life. So you made a detour and have followed the wrong way, a way which is not ordained by him, all hope is not lost, there is forgiveness at the foot of the cross. All you have to do is ask for it. REPENT, BE FORGIVEN and be set free to travel the road of change.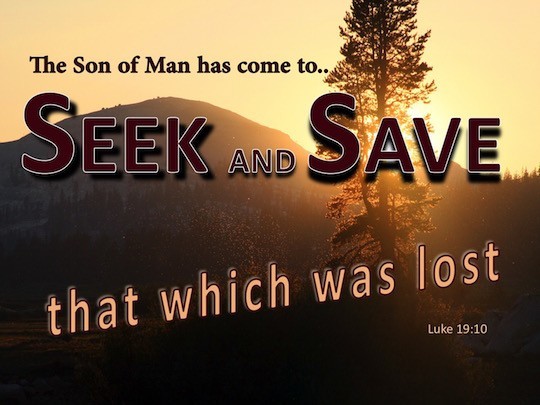 Don't be ashamed, no one is perfect, we all have done something wrong one time or another. Don't let sin hold you captive. Confess it before God, be forgiven, let it GO, and sin no more. I am not saying that likely there will not be another time ever in your life when you will fall short because that would be a lie, but when it does know that God will be there to forgive you. Mind you there is a difference in falling and the practice of SIN, please do not misunderstand. Struggle and willingness to sin because of a self chosen lifestyle is two different issues here. You have to want to be set free, then after praying and asking God for this freedom do your part in resisting temptation and praying daily for the strength to do so. There will have to be changes made in your life, you will lose some friends and perhaps family in the process because you will have to clean house. You will not be able to continue to associate with things of old until you gain enough resistance to go back and try to help set free another who may be struggling as you were.
Each day you will have to walk by faith and not by sight. Don't ever worry about who loves you here on earth just as long as God loves you, you will be fine. We don't need others to make us feel important because we already are important to God. This is why some struggle because God is knocking at the door of their hearts. He desires a total relationship with them. You have already taken the first step if you are trying to seek help. Keep taking steps toward change, God is near, help is on the way. No need to fear, God is not a man that he should lie, he will do as he says he will.
The DEVIL is the one that is the liar, and the fooler of men. Because many people live by sight and not by faith is why many are fooled today and on the path to complete destruction. It may look like others are living the good life while living in their present sinful state. They may be now but sooner or later they will have to face God and answer for choices made while here on earth. The Great White throne Judgment (Revelation 20:11-15) is no joke and every person found unforgiven and unwashed in the blood of the lamb will have to stand present before God to be sentenced to their final destination.
Those who have been saved by God's grace have had their names written in the Lambs book of life so they will not be present during this time of God's judgment on those whose names are not. Those who have placed their faith in Christ Jesus alone for forgiveness of their sin, salvation, and have repented, been washed in the blood of the Lamb (the blood that Christ shed at the cross when he was crucified in our place for the payment of sin, ergo satisfying the requirement of God….Romans 3:24 & Isaiah 53:5-11) and have been reconnected in a relationship with God will live Eternal with him. There is no second chance for reconnection and Life Eternal with God apart from repentance and the forgiveness of Christ. If you perish in an unforgiven state your connection to God remained broken. PLEASE DON'T BE FOOLED, BELIEVE NOT THE LIES OF MAN, ONLY BELIEVE WHAT GOD SAID!
If you seek deliverance, forgiveness, salvation; a relationship with God say a this prayer and ask….Dear Lord Jesus, Please forgive me for my sins, Please help me to become all God has created me to be, I am a sinner and I cannot save myself. I invite you to come in my life, and in my heart to take control, lead me so that I can have the abundant life that was spoken about in John 10:10. I want to follow you and honor God with my life and my time in on earth, in your precious name, I ask and pray-Amen!
Jesus loves you, do you love Him?
..., Able, About, Abundant, abundant life, after, alone, already, another, answer, areas, Asking, Away, Back, Because, Become, been, Before, Beginning, Believe, blood, bondage, Book, bring, Broken, Captive, chance, change, changes, Christ, Christ Jesus, circumstance, Come, Complete, Connection, control, Cross, crucified, Daily, Dear Lord, desires, destruction, Devil, difference, Different, doesn't, don't, done, door, during, Each, Earth, Enough, ever, face, faith, Fall, family, Fear, Feel, final, Find, Fine, First, follow, forgive, Forgiveness, found, free, freedom, friends, From, gain, gathering, Give, God, Good, grace, great, Having, heart, hearts, Hell, Help, her., Here, Hold, Hope, House, Important, Isaiah, Issues, Jesus, John, Just, Keep, Know, LAMB, Lead, Lies, Life, Lifestyle, Like, live, Living, Long, look, lord, Lord Jesus, lost, love, man, many, matter, men, mind, More, name, near, Need, New, Only, others, Part, path, paths, People, Perfect, Person, place, placed, Please, Practice, Pray, Prayer, Praying, Precious, process, Relationship, Revelation, Right, Road, Romans, S., Said, salvation, Save, Saved, saying, Says, Second, Seek, Seeking, Self, Should, sight, sin, sinner, Sins, situation, small, small voice, Some, something, souls, Stand, state, Step, Steps, Strength, struggles, Struggling, Take, Their, them, There, They, things, this, Those, Tim., Time, Today, Total, Toward, Travel, Trying, under, until, Voice, walk, Want, wants, way, Were, White, whose, worry, Would, written, wrong, you., your, Yours