Water for Your Soul!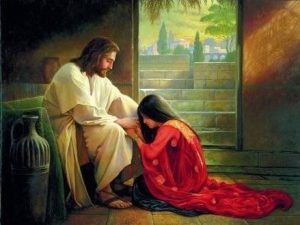 Where do you find water for the soul? Jesus gave an answer one October day in Jerusalem. People had packed the streets for the annual reenactment of the rock-giving-water miracle of Moses. Each morning a priest filled a golden pitcher with water from the Gihon spring and carried it down a people-lined path to the temple. He did this every day, once a day, for seven days. "On the last day, that great day of the feast, Jesus stood and cried out, saying, 'If anyone thirsts, let him come to Me and drink. He who believes in Me, as the Scripture has said, out of his heart will flow rivers of living water' " (John 7:37-38).
He "stood and shouted" (NLT). The traditional rabbinic teaching posture was sitting and speaking. But Jesus stood up and shouted out. Forget a kind clearing of the throat. God was pounding his gavel on heaven's bench. Christ demanded attention.
He shouted because his time was short. The sand in the neck of his hourglass was down to measurable grains. In six months he'd be dragging a cross through these streets. And the people? The people thirsted. They needed water, not for their throats, but for their hearts. So Jesus invited: Are your insides starting to shrivel? Drink me.
Internalize him. Ingest him. Welcome him into the inner workings of your life. Let Christ be the water of your soul.
Toward this end, I give you this tool: a prayer for the thirsty heart. Carry it just as a cyclist carries a water bottle. The prayer outlines four essential fluids for soul hydration: God's work, God's energy, his lordship, and his love. You'll find the prayer easy to remember. Just think of the word W-E-L-L.
Lord, I come thirsty. I come to drink, to receive. I receive your work on the cross and in your resurrection. My sins are pardoned, and my death is defeated. I receive your energy. Empowered by your Holy Spirit, I can do all things through Christ, who gives me strength. I receive your lordship. I belong to you. Nothing comes to me that hasn't passed through you. And I receive your love. Nothing can separate me from your love.
Don't you need regular sips from God's reservoir? I do. I've offered this prayer in countless situations: stressful meetings, dull days, long drives, demanding trips, character-testing decisions. Many times a day I step to the underground spring of God and receive anew his work for my sin and death, the energy of his Spirit, his lordship, and his love.
Drink with me from his bottomless well. You don't have to live with a dehydrated heart.
Receive Christ's work on the cross,
the energy of his Spirit,
his lordship over your life,
his unending, unfailing love.
Drink deeply and often. And out of you will flow rivers of living water.
From Come Thirsty
© (Thomas Nelson Publishers, 2004) Max Lucado
Come to Jesus if you're tired, thirsty, need something more or just want help up or help out, repeat this short prayer, Dear Jesus, I am a sinner in need of your saving grace, mercy, help, and your Divine touch, come refresh me, come pour into me, lead me to God's refreshing and renewing waters so that I will thirst no more, hunger no more and be in doubt no more, satisfy me where others have failed me, be my help, be my comforter, be my divine guide, I need you Jesus to come to my rescue, come and be my Lord and Savior, come and fill me Jesus, give me this water that I have heard of so that my issues, my drama, and my long standing problems will not choke the fricking life out of me, in your name, I ask and pray, Amen!