Wonder What Would Happen If YOU Really Experienced Jesus's Presence?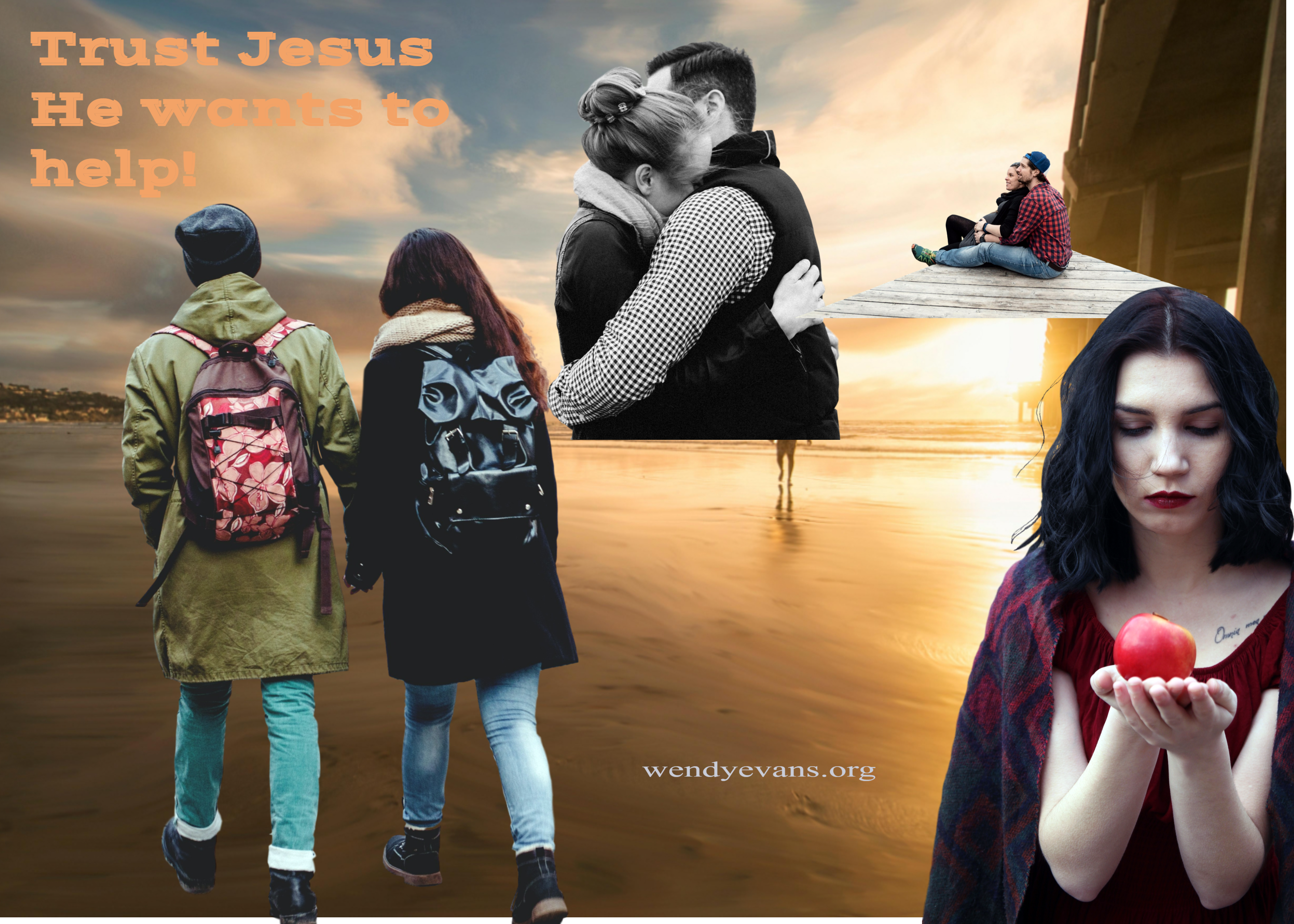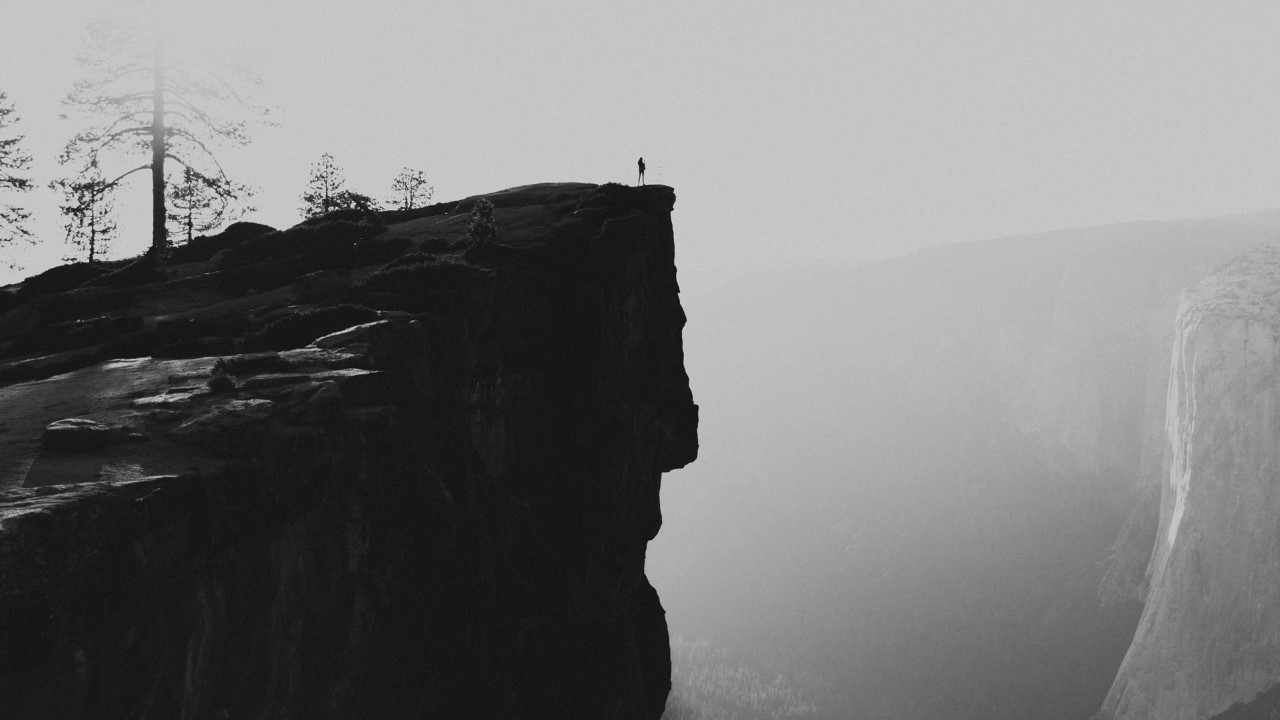 ---
How can we deepen, strengthen, and become more aware of our Lord's constant and loving presence?
---
Why do we wait until we are on the brink of disaster to cry out for Jesus' presence?
We know the Lord's promises to be near us (Philippians 4:7), never to forsake us (Hebrews 13:5-6), and to let nothing separate us from his love (Romans 8:32-39). As spiritual beings, we cry out to him in our times of trial, loss, and grief; yet Jesus longs to be the abiding presence in our lives, always.
Why settle for so much less than this incredible promise of presence and grace?
During a time when many in the world focus on romantic love, why do we ignore the promise of our Savior to be there with us through all the times in our lives? To make a play on the traditional wedding vow, Jesus promises to have us and to hold us from this day forward, during all times of our lives whether better or worse, in periods of sickness and health, no matter if we are rich or poor, and to be there always for us, not even letting death part us. Only Jesus can promise this and live up to the enduring love implicit in such a commitment!
Why settle for less than the full awareness of the Lord's abiding and loving presence, always?
But, how can we deepen, strengthen, and become more aware of our Lord's constant and loving presence?
Matthew reminds us that we can experience the promised presence of Jesus by sharing with believers in four moves of grace:
Living Christ by entering His Story (Matthew 1:23).
Sharing in Authentic Spiritual Community (Matthew 18:20).
Loving People through Compassionate Care (Matthew 25:40).
Transforming Lives through Cross-Cultural Disciple-making (Matthew 28:18-20).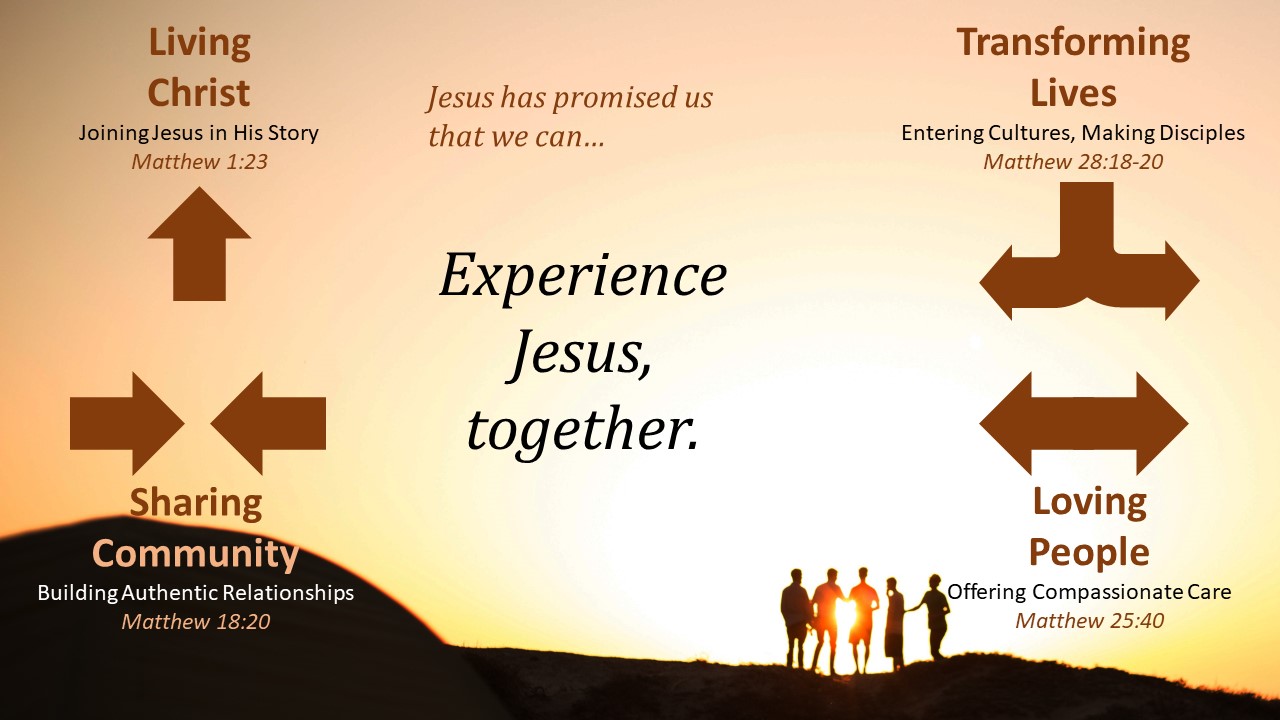 This routine is, however, not a recipe or "color by numbers" fulfillment list.[NOTE] Our Sovereign Lord has chosen to wait to bless us with what he longs to give us until we earnestly ask him. Remember his promise about asking?
"Ask and it will be given to you; seek and you will find; knock and the door will be opened to you. For everyone who asks receives; the one who seeks finds; and to the one who knocks, the door will be opened.

"Which of you, if your son asks for bread, will give him a stone? Or if he asks for a fish, will give him a snake? If you, then, though you are evil, know how to give good gifts to your children, how much more will your Father in heaven give good gifts to those who ask him!"
(Matthew 7:7-11 — Underline added for emphasis.)
Jesus wants us to yearn to have him in our lives as much as he yearns to be our constant, abiding, and loving presence! He knocks on the door of our hearts hoping we will open up that door and invite him in to be clearly present with us (Revelation 3:20). As Amos reminded God's people eight centuries before Jesus, the Lord wants us to seek him, not just perform a bunch of religious rituals expecting his favor as if we can barter for his grace (Amos 5:4-15). He wants to be sought by us as he is near us and with us.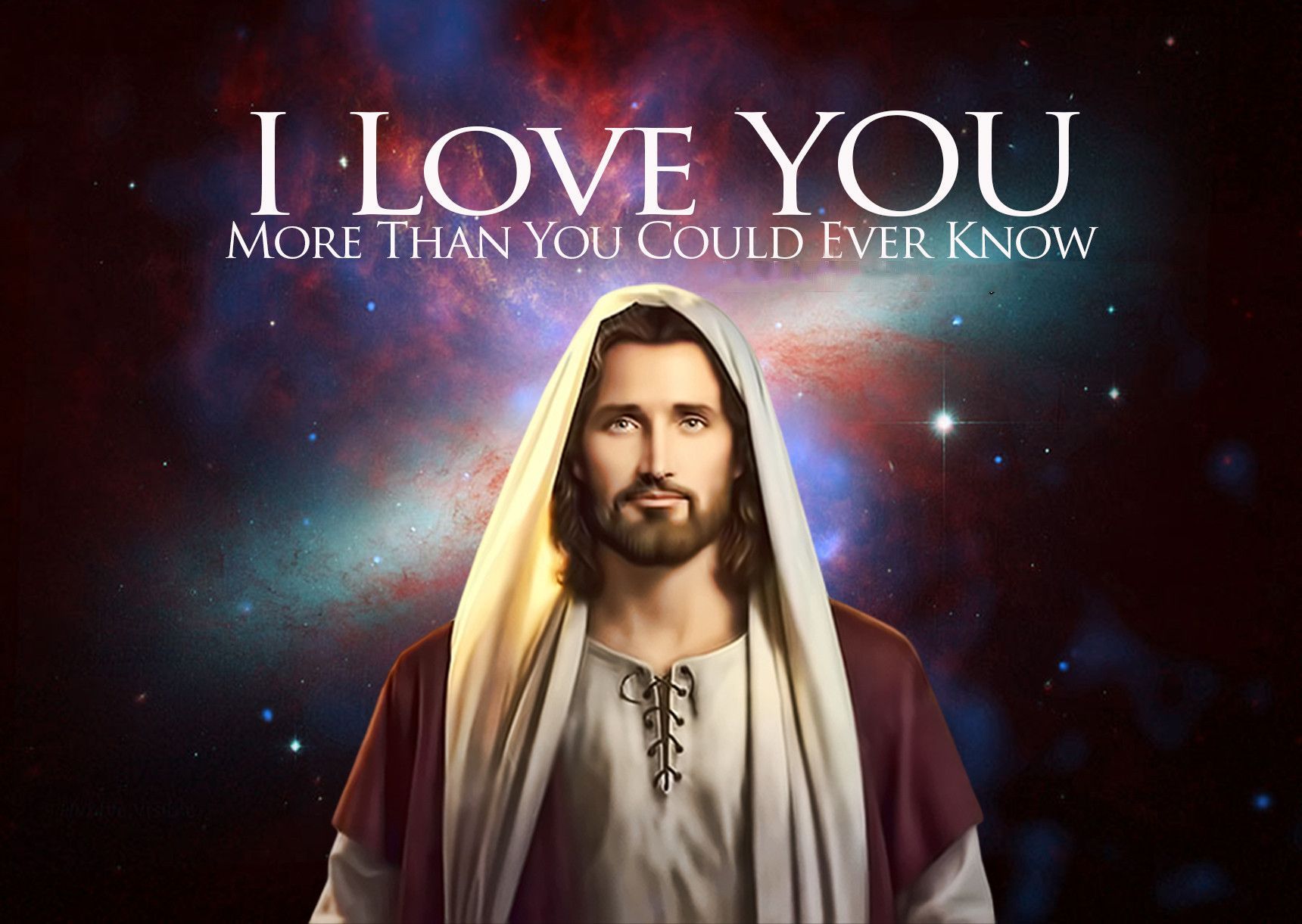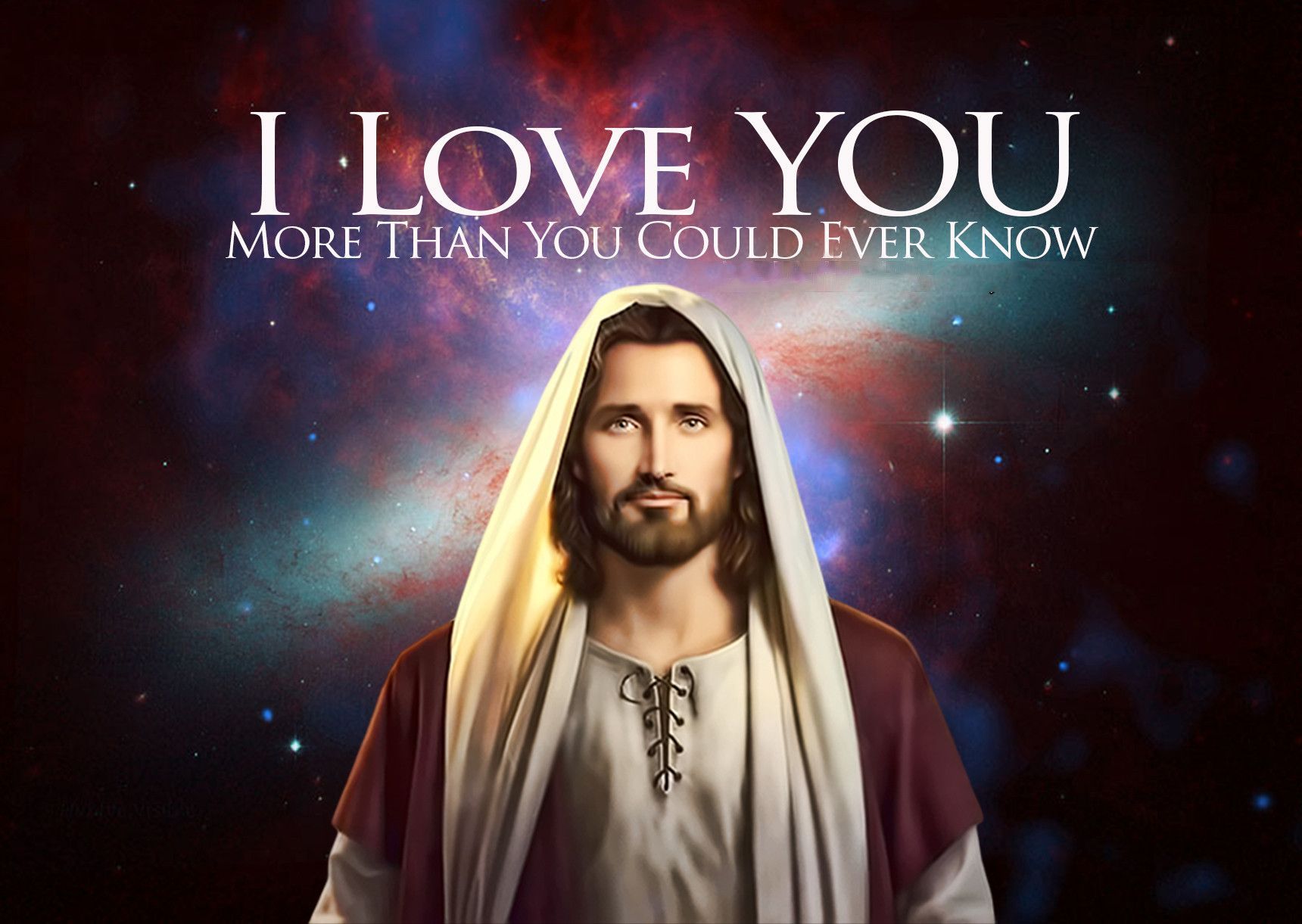 In making these four moves of grace, we should make them with expectation and entreaty. We do them with passion, asking for Jesus to be present. We seek to find the Lord at work in our lives as we live out his mission through our ministry. We seek first the work of his kingdom anticipating his presence to empower our efforts and fulfill our needs (Matthew 6:33).
We can, and we should anticipate his loving presence as we serve. We can ask to recognize our Lord's moves of grace in our lives as they happen. One way I love to do this is to repeat the prayer of Habakkuk:
Lord, I have heard of your fame;
I stand in awe of your deeds, Lord.
Do them again in our day,
In our time make them known… (Habakkuk 3:2).
The more you know Habakkuk's story, the more powerful this prayer becomes!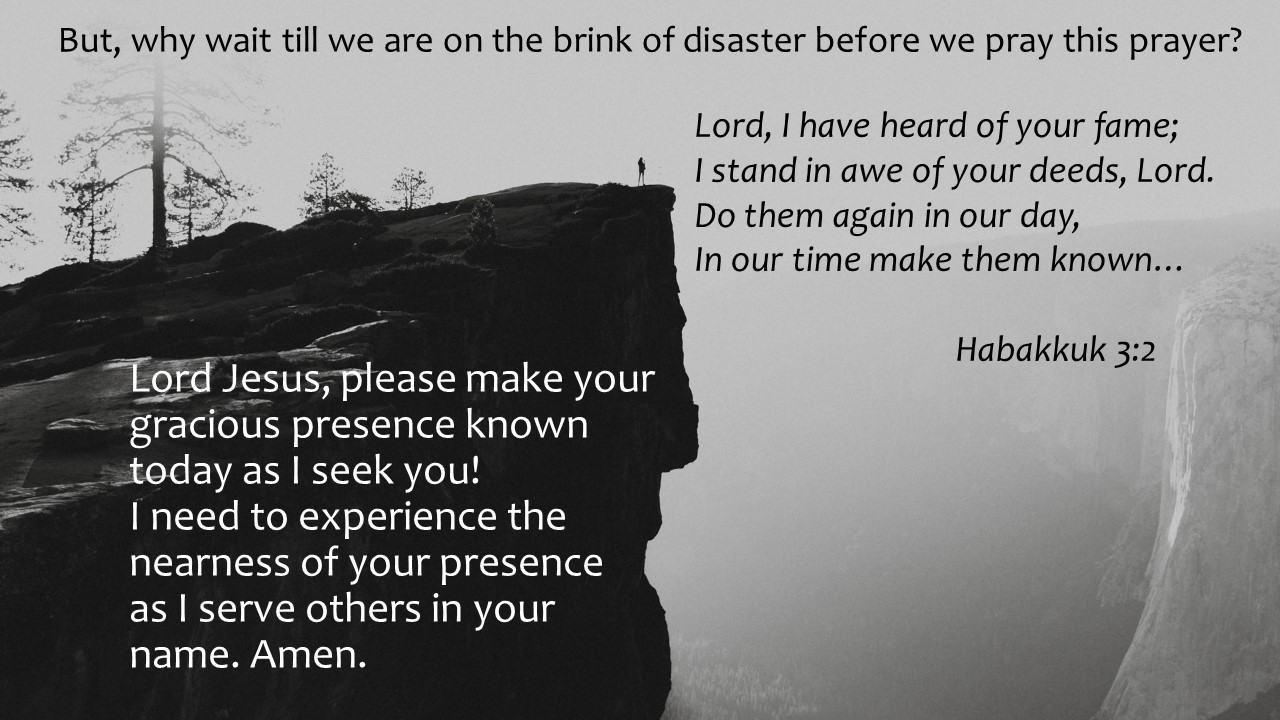 Another way for me to ask is through a personal prayer I find myself praying more frequently as I earnestly seek to experience the Lord's presence in my life:
Lord Jesus, please make your gracious presence known today as I seek you! I need to experience the nearness of your presence as I serve others in your name. Amen.
One Final Thought

Having officiated at well over a hundred weddings, I have often encouraged people to remember and recommit to their own wedding vows as a couple says their own. Today, however, I want to encourage you when you hear wedding vows in the future, remember the Lord's promise to you that he alone can fulfill:
I take you this day as my disciple from this day forward, to have and to hold in my love forever because not even death can part us. I am with you always — whether times are better or worse than expected, whether you find yourself in riches or poverty, whether you are facing illness or are experiencing great health. I am your Lord, your Savior, your friend, and your older brother. I will never leave you or forsake you. I yearn for you to find me present in your life today until you can share it with me in the presence of the Father, forever!
---
Phil Ware