3 Scriptures that may lead to healing!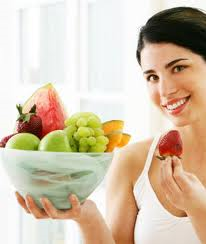 Need physical healing? God wants you well. Jesus Christ bore all your sicknesses, diseases, pain and all your physical problems upon Himself on the Cross so you could be healed. God's answer to your problem is found in His manual for living, the Holy Bible. Let's see how to be healed from God's Word.
"Jesus bore our griefs (sicknesses, weaknesses and distresses), and carried our sorrows (pains, grief and sorrow): yet we did esteem him stricken, smitten of God, and afflicted. He was wounded for our transgressions, He was bruised for our iniquities: the chastisement of our peace was upon him; and with his stripes we are healed" (Isaiah 53:4,5 KJV).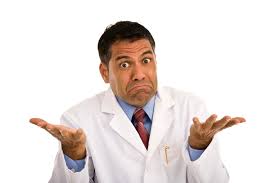 Sometimes to get healing you have to already see yourself as healed. You have to see your healing as a done deal. Sometimes You have to speak your healing into existence by faith. You know what, Jesus Christ paid the price for you to be healed almost two thousand years ago when He was flogged and nailed to the Cross. He is your healer. He is your redeemer. He redeemed you, delivered you from the curse of sickness and disease according to Galatians 3:13. Right about now you might be saying to yourself "well if this is true" why am I still sick or have this physical problem? The answer is simple. As a Christian God may want you to learn how to receive your physical healing by faith.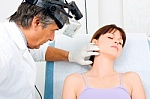 You see, it is impossible to please God without faith according to Hebrew 11:6. Your faith in God's Word releases God's power in His Word to heal you. Your next question might be how do I get faith to believe what God has said is true so I can receive my healing and be made whole? The answer to that question is the same way you got faith to be saved. You heard the Word of God on salvation and you invited Jesus Christ to become Your Savior and you became saved. Faith came to your heart and you received the free gift of salvation it is in this same way that you begin to get faith or deepen your faith in God.
Faith comes by hearing God's Word: Romans 10:17
So, to build your faith or get more faith, do the following to get faith to receive your healing: take three healing scriptures and set aside at least an hour a day and speak them out of your mouth.
Eventually, faith will come. We will give you three healing scriptures to speak:
Deuteronomy 7:15
Psalm 107:20
Isaiah 53:5
One of the keys to your success will be your diligent commitment to do this every day and not just when you feel like it. Email this website featuring this article to others that you feel could benefit from it if you've been blessed by our article. It could save someone's life who has a terminal disease. May God bless you.
– P. Jones
..., About, according, AD, Almost, already, answer, ants, article, Become, been, Begin, Believe, Bible, Bless, Blessed, Build, came, Chris, Christ, Christian, Come, Comes, could, Cross, Deal, deliver, Deuteronomy, diligent commitment, disease, done, E., Ears, ease, Email, Esteem, Even, event, ever, exist, existé, Existence, faith, feat, Feel, follow, following, found, free, free gift, From, Gala, Galatians, gift, Give, God, God bless, grief, Heal, Healed, healer, Healing, Hear, hearing God, heart, himself, hole, Holy, impossible, into, Isaiah, Jesus, Jesus Christ, Just, key, Keys, Know, Learn, Life, Like, live, liver, Living, man, men, Might, More, Most, mouth, Nail, Need, One', ones, others, Out, P. Jones, paid, Pain, Pains, peace, Physical, plea, Please, possible, Power, price, Problem, Problems, Psalm, question, Quit, Read, Ready, release, Rick, Right, Romans, S., Said, salvation, Save, Saved, Savior, saying, Scripture, Scriptures, Self, sickness, side, Simple, Sit, Some, Sometimes, sorrows, Speak, still, Stress, strong, Success, Take, term, terminal disease, th, them, this, ties, Time, times, Tiny, True, Upon, very, Want, wants, way, weak, weakness, Well, Without, WO, Word, ye, Year, Years, you., your, Yours, yourself