Going Through? No matter What, Keep The Faith!Jesus is Working!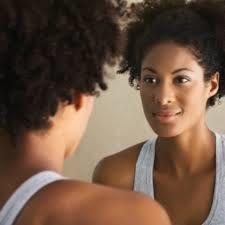 In my lifetime, I have met many people who are truly Christians, but the first person who comes to mind who always keeps the faith is Brother Aquila Penrod, who pastors Bethel First Church of God.
He is such a remarkable person; he is always going the extra mile for God. The many years I have known him, he has never given up on sharing the word of God. He has outlived three of his children and two of his grandchildren. He has endured hardships that he got through only by being a man of faith.
Many religious people think the word "faith" refers to their beliefs. Often people say, "I belong to the Baptist faith," or, "I belong to the Catholic faith." I believe this concept of faith is not as important as understanding what kind of faith is required to really bring results in our lives. The Bible says … without faith, it is impossible to please God."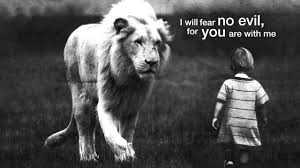 We all know that no human being is perfect. We all make mistakes and sometimes sin. Growing in faith and building character is a lifelong process. We all have had long seasons of life where we felt like nothing is working and everything is out of whack, and frustrating days where we just can't seem to get anything accomplished.
This past Sunday morning was one those times. I was getting ready to go to church, and it seemed everything was going wrong. I felt it was the devil telling me to stay home, but I did not listen. I thought that in the grand scheme of things, a stressful morning did not impact life or eternity all that much. I thought this is nothing compared to so many who are struggling with joblessness, sickness, financial stress and other ongoing life events.
Over the years, I have learned that struggles in life are inevitable, but destruction is optional. As my mom would say, character should always be stronger than your circumstances. We can't always control what happens to us, but we can always control how we choose to respond.
In the years, months, days or even moments that I have left in this world, I want to always choose to stop complaining and instead give thanks to God for the good in my life. When I do, the parts that seem bad start to seem much less significant. I want to really work hard to keep a positive attitude and thankful heart regardless of what I am going through. I want to always remember that struggles always lead to strength.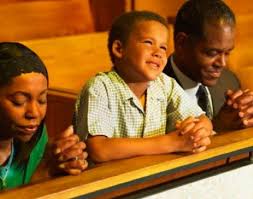 I believe every difficulty in our life, whether big or small, is something God will use to produce more strength, faith and perseverance in all of us, and all pain has a purpose. And whether we like it or not, God's timing is always perfect. And we all need to have the patience to wait on his timing instead of forcing our own.
Many times, my grandmother would testify in church and share with the congregation that no matter our trials and tribulations, God will never leave our side.
So often, we all feel we are going through this struggle alone, but from the moment we all realize we are content in our hearts and we know God, he will be by our side to the end. So never lose hope, and always keep the faith, for Jesus is working and so is God. In time, you will see that God works all things out for good and His Glory for those who are called according to His plans and purposes!
-Loretta Threatt
..., 2015, Able, according, AD, Again., always, Arts, Attitude, Baptist, Being, belief, beliefs, Believe, Bless, bring, brother, Build, Building, Call, called, Cant, character, Child, Children, Choose, Chris, Christian, Christians, Church, circumstance, circumstances, class, column, Come, Comes, Compared, complain, congregation, control, destruction, Devil, Difficult, difficulty, E., Ears, ease, end, eternity, Even, event, events, everything, evil, Extra, extra mile, faith, Fear, Feel, Financial, First, From, Full, gain, Getting, Give, Glory, God, Going, Good, grandmother, Grow, Happen, hardship, Hear, heart, hearts, height=, Here, Home, Hope, Houston, Human, image, Important, impossible, Inevitable, Just, Keep, kind, King, Know, Lead, Learn, Learned, Life, lifetime, Like, List, Listen, live, lives, Long, man, Mark, matter, men, Mile, mind, mistake, moment, Moments, More, morning, moth, Mother, Much, Need, never, Nothing, Only, option, Optional, Out, over, Pain, Part, past, pastor, Pastors, patience, Perfect, Perseverance, Person, Plan, plans, Please, Port, poses, Positive, possible, Pray, Praying, process, Purpose, purposes, Read, Ready, Real, Really, religious, Remember, result, results, Right, S., Says, season, seem, Seve, share, Sharing, ship, ships, Should, sickness, side, sign, sin, Sit, size, Some, Sometimes, son, Sons, src=, Stand, star, start, Stay, Stop, Strength, Stress, struggles, Struggling, sun, Sunday, tab, Take, takes, Tell, test, th, Than, Thank, Their, thing, things, Think, this, Those, thought, threat, Through, Time, times, trial, trials, tribulation, tribulations, under, understanding, Want, way, ways, Without, WO, Word, Work, workin, working, works, Would, wrong, ye, Year, Years, your