Here's Help For The Battles of Life!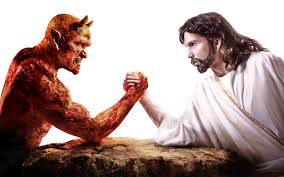 No matter where we may live, work, go to school, or whatever else might fill our day, temptation is all around us, continually. Each of us must individually deal with the temptations of this world. The issues that I struggle with may not tempt you in the least. Likewise, your temptations may seem a pittance to me, but we are all daily tempted and struggle with adversity. Some days we do good, other days we do poorly. I'm sure each of us sometimes wonder how we can continue on, and if we will ever make it. Have you ever felt so down in the dumps that you began to wonder if life was even worth it? Have you ever wondered where is God while you are going through?
We all question at some point and time, what will get us through this life? But I've found that you don't have to wonder what will get you through this life, because The answer is provided in I John 5:4. The answer states "For whosoever is born of God overcomes the world, and this is the victory that overcomes the world, our faith." Faith that God has given us eternal life in his Son, will help sustain us through this difficult life. Since we know that eternal life is in Jesus Christ, how can we make sure we live continually in Him you might wonder? Once again, Jesus explains the answer to us in John 15:7 and that answers states that for us to abide in him, his word must abide in us.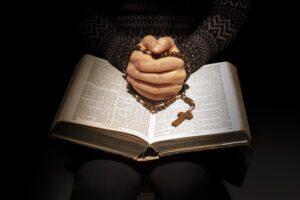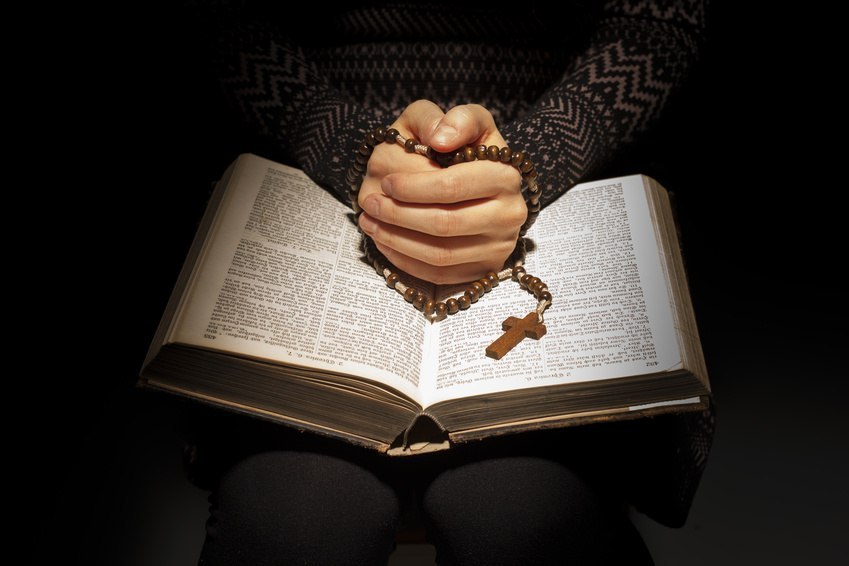 Just where can we obtain this faith so desperately needed to overcome the evil of this world? In Romans 10:17, we read that faith comes by hearing and hearing by the word of God. Faith does not come from emotional stories, inspiring movies, or moving songs. Our faith can only come from God's Holy Word and nowhere else. As long as we live in Christ and keep the faith, we will overcome the world.
Our ability to overcome the temptations of this world will be directly proportional to the amount of time we spend studying God's Word. Studying is not only a good idea, it is a commandment. "Study to show thyself approved unto God, a workman that needs not to be ashamed, rightly dividing the word of truth." (II Tim. 2:15) Not only must we study to know what God wills for us, but we must apply it to our daily lives. We must increase our faith daily, for it is only through faith that we can overcome the world. God's Word is truly food for the soul, and the more we partake of it the stronger our faith becomes.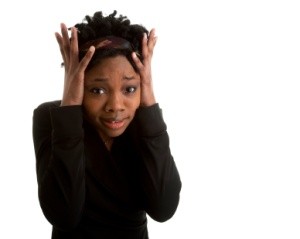 The evil of this world is not going away at this time. We are all caught in the middle of the battle between good and evil. There is no place to hide, there is no place to run, so we have no choice, but to engage the evil one. W have no choice except to learn how to fight in this battle between good and evil. Since we must do battle, it is always better to be prepared. Ephesians 6:10-17, tells us to be strong in the Lord, and the power of his might, putting on the whole armor of God, that we may be able to stand against the wiles of the devil. God's armor includes, truth, righteousness, peace, salvation, and prayer. The sword of the spirit is the Word of God, and our shield is faith, with which we can quench all the fiery darts of the wicked. Are you armored up, prepared with shield and sword, to stand today and battle evil? We can all things through Christ who will strengthen us. If you lack strength or energy to fight, simply pray and ask Jesus to help you. Realize that God has created you to be a win the war not lose the battles that life throws at you. Complete victory through your faith in the Lord can be yours. It may not come easy, you might get repeatedly tired and fed up of having to go through it along the way. But as long as you invite Jesus into your battles and struggles, He will help make the differences that you can't!
Dear Jesus, I invite you to come into the battles areas of my life causing heavy loads, burdens and grief. Help me become focused on God's Holy Word, and get it in me so that my faith in you and my faith in God will increase. Guide me so that I become a skilled warrior in this battle of life, so that I may defeat the wiles of the devil and be able to win the battles that life throws at me, I ask and pray. – Amen
Shared with you by Larry Sitz and "The WIN International Ministries" Team