Perhaps Jesus is Using Your Trials To Spur You To Greatness!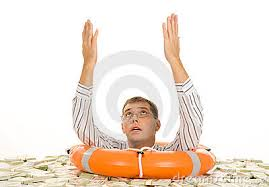 "Character cannot be developed in ease and quiet. Only through experience of trial and suffering can the soul be strengthened, vision cleared, ambitions inspired, and success achieved." – Helen Keller
When we think of people we admire, and desire to be like, they have always been people who have not had an easy life on have overcome life's ugly trials and tribulations no matter what with God's help. These people have experienced a great deal of trial and suffering, they have had little or no help, door after door slammed in their faces, have been isolated, left out and voted least likely to succeed. No body wanted these people, society put a stamp on them that said "Reject", unlikely to succeed", "dumb", "stupid", "lazy" and will never amount to anything. Helen Keller is a prime example of this. Her parents started off catering to her every whim. How they must have pitied her, being deaf, blind and unable to speak. How they must have thought how she didn't fit in anywhere, no one wanted to be around her and no one wanted to help her. But soon they realized she must be trained and disciplined or she would destroy herself and their family and make her life miserable as well as the family's life miserable. So, they sought a teacher and found Annie Sullivan. Annie Sullivan, Helen Keller's teacher had challenges herself, she was visually impaired but determined to function and do God's work and help Helen Keller despite her on visual impairment limitations.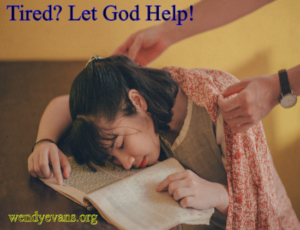 Both Annie and Helen went through many trials and much suffering in order to reach the goal of teaching Helen to read, write, and, eventually, to speak. But with much faith, prayer, patience, work and perseverance, Helen went on to become a great woman of achievement and Character, admired by all who knew her. It was the trials and suffering that produced the strength of character in both the teacher and the pupil. Of course, many people go through trials and suffering and just give up in despair and never achieve anything. They give up because they are tired of going through it. They give up because they can't get any help. They give up because they think that God is either not helping enough or not answering their prayers. They give up because they can't figure it out and have grown very tired of trying and experiencing nothing but failure after failure or disappointment after disappointment. Sometimes they give up and just become a burden to their friends and family and put the weight of their existence on their family and friends.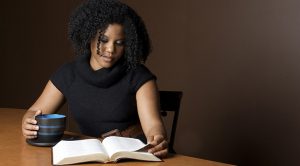 But through the illustration of Helen Keller's life, you see that what Helen Keller wanted was worth the price that she was asked to pay to get what she wanted so she refused to give up. Helen refused to bow down to life's disappointments, troubles, setbacks, and overwhelming circumstances that tried to choke the life out of her, her family and her new teacher Annie Sullivan. Helen Keller prayed, and trusted in God to help her and guide her no how bad things looked and no matter how bad things were. Through the illustration of this visually impaired teacher, Annie Sullivan and Helen Keller the deaf student shows that although God didn't change their difficulties, their response to their trials and suffering made the difference and with God's help, they endured and became Great!
When Helen Keller realized she could learn to read, write and speak, she was determined to do so, no matter how hard she had to work.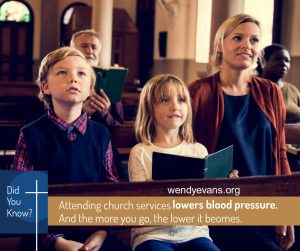 Her story of how she and her teacher persevered and all that Helen achieved has been and is for all time an inspiration to everyone. If someone with her challenges can achieve greatness, then anyone can. Anyone, that is, willing to work long and hard and not give up no matter how difficult the obstacles may seem. Jesus used Helen Keller's trials of suffering as stepping stones to Greatness. They were necessary and Spurred Helen Keller and her teacher Annie Sullivan to Greatness? Could Jesus Christ be doing the same thing with you? Is He using your trials and suffering to Spur you to Greatness! There's only 1 way to find out? Ask Him and then wait for His response!
Want to ask Jesus Christ if He is using Your Trials to Spur you to Greatness? If so, Join us in this simple prayer;
Dear Jesus,
Thank you for being my personal Lord and Savior and saving me from my sins and wayward ways. I've read this article and am wondering if like Helen Keller and Annie Sullivan you are using my trials of suffering and difficulties to Spur me to Greatness? Jesus, I don't understand my sufferings and could use some help and guidance. Please make clear to me the reasons for my trials and help me find solutions that will work to lead me in the way that you would have me go. This is my Prayer Jesus, I will wait with anxious anticipation for your answers -Thank You For Listening Jesus- Amen!
B. Roach & "The Win International Ministries Team"
Able, achievement, AD, after, air, always, answer, answers, Anxious, anything., appointments, around, article, Back, bad things, Become, been, Being, bit, Blind, body, burden, came, center, challenges, change, character, Chris, Christ, circumstance, circumstances, class, Come, could, Course, dance, Deal, Dear Jesus, desire, despair, difference, Difficult, difficulties, disappointment, Disappointments, door, Down, E., Each, ease, easy life, end, Enough, Even, event, everyone, existé, Existence, experience, Experienced, face, faces, failure, faith, family, Figure, Find, Friend, friends, From, Full, function, Give, goal, God, Going, great, great deal, greatness, guidance, Guide, Hall, height=, Help, her., Here, image, inspiration, Inspired, Inter, International Ministries, International Ministries Team, Jesus, Jesus Christ, Just, Lead, Learn, Life, Like, limitations, line, List, Listen, Little, Long, lord, man, matter, men, More, Mount, Much, Must, nation, National, Need, New, obstacles, Only, Out, over, Overcome, parents, patience, pay, People, Perseverance, Person, personal Lord, Please, point, Pray, Prayer, Prayers, price, Quiet, Read, Real, Refuse, Reject, Roach, S., Savior, Self, setbacks, Show, simple prayer, sin, Sins, size, Society, Solution, Solutions, Some, son, soul, Speak, spite, src=, start, Step, stone, Story, Strength, Student, Style, Success, Suffering, Sufferings, teaching, team, term, th, Than, Thank, Their, There, These, They, thing, things, this, Through, ties, Time, times, Tired, title=, TN, trial, trials, tribulation, tribulations, trouble, troubles, Trust, Trying, vision, Visual, Vote, Want, way, ways, Weight, Were, whim, Willing, WIN International Ministries, Wisdom, WO, woman, Work, Would, ye, your