5 Bible Verses About Healing for You!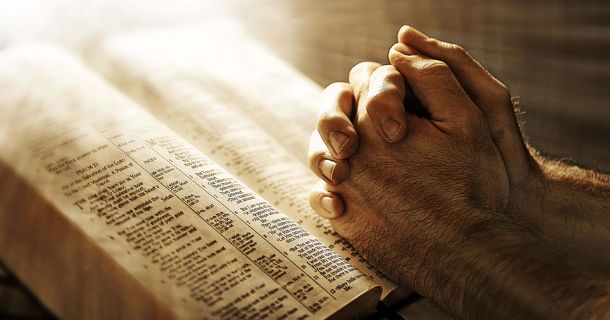 The human spirit has been through tough times. It's seen the Black Plague, it's overcome the Great Fire of London, it has lived through two World Wars, it has witnessed that fateful day of 9/11, etc. The human spirit has seen it all, the best of times and the worst of times.
But as Christian, you can't deny that sometimes there are days when you feel depressed and in no mood to get up from bed. It might be the cloudy weather outside, or your lover calling you the other day saying he or she doesn't want to see you anymore. In any case, you need to pick up the pieces and walk the path the Lord wishes for you to take: the path of righteousness, of doing what is good.
Here are 5 verses from the Bible guaranteed to turn your depressive mood around and on its head.
1. "My child, be attentive to my words; incline your ear to my sayings. Do not let them escape from your sight; keep them within your heart. For they are life to those who find them, and healing to all their flesh." Proverbs 4:20-22
Listen to the words of God and He shall hear you back. God's words provide inspiration to those who look for them in the Bible.
2. "Then they cried to the Lord in their trouble, and He saved them from their distress; He sent out His word and healed them, and delivered them from destruction. Let them thank the Lord for His steadfast love, for His wonderful works to humankind." Psalm 107:19-21
Life is a series of trials and errors, of problems and happiness. When you're in trouble, turn to God and He shall heal you and save you from distress.
3. "He said, "If you will listen carefully to the voice of the Lord your God, and do what is right in His sight, and give heed to His commandments and keep all His statutes, I will not bring upon you any of the diseases that I brought upon the Egyptians; for I am the Lord who heals you."" Exodus 15:26
As mentioned earlier, God only wants us to do what is right.
God will bless you with a guilt-free life in return for your devotion to His wishes.
4. "You shall worship the Lord your God, and I will bless your bread and your water; and I will take sickness away from among you." Exodus 23:25
God shall provide you with sufficient bread and water if you turn to Him in times of need. He'll provide what you need in order to live a full and happy life.
And last but not the least…
5. "O Lord my God, I cried to you for help, and you have healed me." Psalm 30:2
God knows the way. There are times when, as a Christian, you'll feel down or seem to have lost your way in life. But fear not. Turn to the Bible and seek God's words and wisdom through the Bible verses. It'll lift up your spirits and guaranteed for you to wake up in a much better mood the next day.
Looking for relevant Bible verses? Top Bible Verses has hundreds of Bible verses uploaded to the website on a regular basis. Visit the website http://www.topverses.com/ for your daily dose of Bible verses.
..., About, AD, among, ants, around, Away, Back, been, Best, Better, Bible, Bible verses, Bless, bread, bring, Call, Calling, care, case, Child, Chris, Christ, Christian, class, Come, Commandments, Daily, deliver, destruction, disease, doesn't, Down, E., earlier, ease, Egypt, Egyptians, error, Errors, escape, Exodus, Fast, Fear, Feel, Find, Fire, flesh, free, From, Full, fully, Give, God, Good, great, guaranteed, guilt, Hall, Happiness, head, Heal, Healed, Healing, Hear, heart, Help, her., Here, Human, humankind, hundreds, inspiration, It's, Keep, kind, King, Know, lack, last, Life, line, List, Listen, live, liver, Lk, look, looking, lord, lost, love, man, mankind, men, Might, mood, More, Much, Need, Only, Out, Outside, over, Overcome, path, Pick, piece, press, Problem, Problems, Prove, Proverbs, Provide, Psalm, Read, relevant Bible verses, Right, Righteous, Righteousness, rover, S., Said, Save, Saved, saying, Sayings, Seek, seem, Sent, series, Shall, ship, sickness, side, sight, Sit, Some, Sometimes, Spirit, Spirits, Stress, Take, text, th, Than, Thank, Their, them, There, They, Those, Through, Time, times, title=, TN, to., tough, trial, trials, trouble, turn, Upon, verb, Verse, Verses, visit, Voice, walk, Want, wants, wars, Water, way, Wisdom, WO, Word, words, Work, works, World, WORSHIP, worst, you., You're, your