Is Jesus allowing Chaos and Confusion to Redirect You?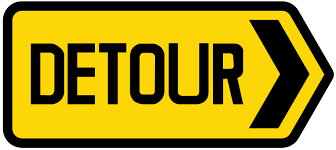 Sometimes life has a way of taking the life out of us.
The Book of Joshua is in the Bible for such seasons. It dares us to believe our best days are ahead of us. God has a Promised Land for us to take.
The Promised Land was the third stop on the Hebrews' iconic itinerary. Their pilgrimage began in Egypt, continued through the wilderness, and concluded in Canaan. Each land represents a different condition of life. Geography is theology. In Egypt the Hebrews were enslaved to Pharaoh. In the wilderness they were free from Pharaoh but still enslaved to fear. They refused to enter the Promised Land and languished in the desert. Only in Canaan did they discover victory. Egypt, the wilderness, and Canaan. Slaves to Pharaoh, slaves to fear, and, finally, people of the promise. We too have traveled this itinerary. Egypt represents our days before salvation. We were in bondage to sin. We wore the leg irons of guilt and death. But then came our Deliverer, Jesus Christ. By His grace and in His power, we crossed the Red Sea. He liberated us from the old life and offered a brand-new life in Canaan. Our Promised Land isn't a physical territory; it is a spiritual reality. It's not real estate but a real state of the heart and mind.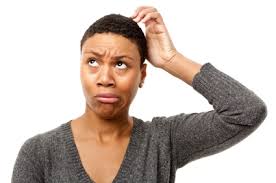 A Promised Land life in which "we are more than conquerors through [Christ] who loved us" (Rom. 8:37).
A life in which "we do not lose heart" (2 Cor. 4:16).
A life in which "[Christ's] love has the first and last word in everything we do" (2 Cor. 5:14).
A life in which we are "exceedingly joyful in all our tribulation" (2 Cor. 7:4).
A life in which we are "anxious for nothing" (Phil. 4:6), in which we are "praying always" (Eph. 6:18), in which we "do all in the name of the Lord Jesus, giving thanks to God the Father through Him" (Col. 3:17).
Canaan is a life defined by grace, refined by challenge, and aligned with a heavenly call. In God's plan, in God's land, we win more often than we lose, forgive as quickly as we are offended, and give as abundantly as we receive. We serve out of our giftedness and delight in our assignments. We may stumble, but we do not collapse. We may struggle, but we defy despair. We boast only in Christ, trust only in God, lean wholly on His power. We enjoy abundant fruit and increasing faith.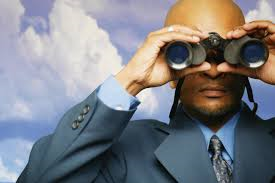 Canaan symbolizes the victory we can have today. In spite of what the hymn suggests—"To Canaan's land I'm on my way, where the soul of man never dies"—Canaan is not a metaphor for heaven. The idea is beautiful, but the symbolism doesn't work. Heaven will have no enemies; Canaan had at least seven enemy nations. Heaven will have no battles. Joshua and his men fought at least thirty-one (Josh. 12:9–24). Heaven will be free of stumbles and struggle. Joshua's men weren't. They stumbled and struggled, but their victories far outnumbered their defeats.
Canaan, then, does not represent the life to come. Canaan represents the life we can have now!
God invites us to enter Canaan. There is only one condition. We must turn our backs on the wilderness.
This is God's vision for your life. You at full throttle. You as you were intended. You as victor over the Jerichos and giants.
You and your Promised Land life.
It is yours for the taking.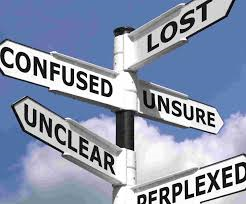 Expect to be challenged. The enemy won't go down without a fight. But expect great progress. Life is different on the west side of the Jordan. Breakthroughs outnumber breakdowns. God's promises outweigh personal problems. Victory becomes, dare we imagine, a way of life. Isn't it time for you to change your mailing address from the wilderness to the Promised Land? Your Glory Days await you.
Ready to march? Invite Jesus to help you get started;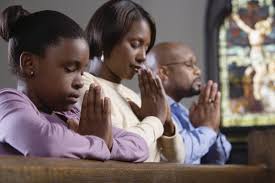 Dear Jesus, help me march forward with precision and focus towards the plans and purposes that God has placed in my heart. Help me clear the cobwebs of distractions, uneccessary detours, the chaos and the confusion that may be trying to completely take my life over for it's purposes. Help me Dear Jesus, For you are my Lord and Savior, I need you, your help, and your guidance….God often orders change to begin with me in leading me towards my promised land, gently help me Dear jesus, I ask and pray, Amen!
Excerpted from
Glory Days
by Max Lucado
©2015. Thomas Nelson Publishers.
..., 2015, Abundant, actions, AD, address, Ahead, air, always, Anxious, Back, battle, beautiful, Become, Before, Believe, Best, bondage, Book, Brand, break, Call, came, challenge, change, chaos, Chris, cobwebs, Come, Comes, Complete, Cor., Cross, Crossed, Dan., dance, dares, Dear Jesus, Defeat, delight, desert, despair, Die, dies, Different, Discover, Down, E., Each, Egypt, end, Even, everything, faith, Father, Fear, feat, final, Fine, First, Focus, forgive, free, From, fruit, Full, giant, Giants, gift, Give, giving, Glory, God, grace, guidance, guilt, Hall, head, Hear, heart, Heaven, Hebrews, Help, Here, iconic, image, increasing, Iron, It's, Jesus Christ, Josh, Joshua, joy, King, Land, last, Lead, Leading, Life, light, live, liver, lord, Lord Jesus, love, man, men, mind, More, Must, name, nation, Need, never, New, new life, Nothing, number, Offer, Only, Out, over, Person, Physical, pilgrimage, place, placed, Plan, plans, poses, Power, Pray, Praying, Problem, Problems, promise, Purpose, purposes, race, Read, Ready, Real, real estate, reality, Red Sea, Refuse, Rom., S., salvation, Savior, season, serve, Seve, Seven, side, sign, sin, Some, Sometimes, son, Sons, soul, Spirit, Spiritual, spite, star, start, state, still, Stop, Symbol, Take, Territory, th, Than, Thank, Their, There, They, thing, this, Thomas, Through, Time, times, TN, Today, Toward, Travel, tribulation, Trust, Trying, turn, us., Victory, vision, way, ways, Were, West, WILDERNESS, Without, WO, Word, Work, you., your